Tips for Veganuary 2022 and 5 Health Benefits of Going Vegan
05 Jan
It's January and it's a new year - so now's a great opportunity to try something new. Maybe it's something you've always wanted to try but for some reason just haven't got around to yet. If for you, that thing is going Vegan (or if you just want to know more about Veganuary), then carry on reading.
What is Veganuary?
The term 'Veganuary' has been around for a while now after a UK non-profit organisation under the same name started the campaign back in 2014 - Veganuary involves trying Veganism for the whole month of January. The organisation's mission is to encourage and inspire as many people as possible to try going vegan, even if for only a month, and if some of those people decide to carry on the lifestyle beyond January then that's just a bonus.
What does going or being Vegan actually mean? According to Alina Petre (Healthline.Com), "Veganism is a lifestyle that excludes all animal products and attempts to limit the exploitation of animals as much as possible". This basically means not eating and/or using any meat or animal products, and essentially following a plant-based diet.
Here are some key Veganuary stats straight from Veganuary's website:
In 2021, more than 580,000 people signed up for Veganuary

98% of people who have tried Veganuary would recommend it to a friend

People from all over the world (209 countries and territories) took part in the campaign

Over 825 vegan products and menus were introduced for Veganuary in 2021

57 Companies took part in the Veganuary workplace challenge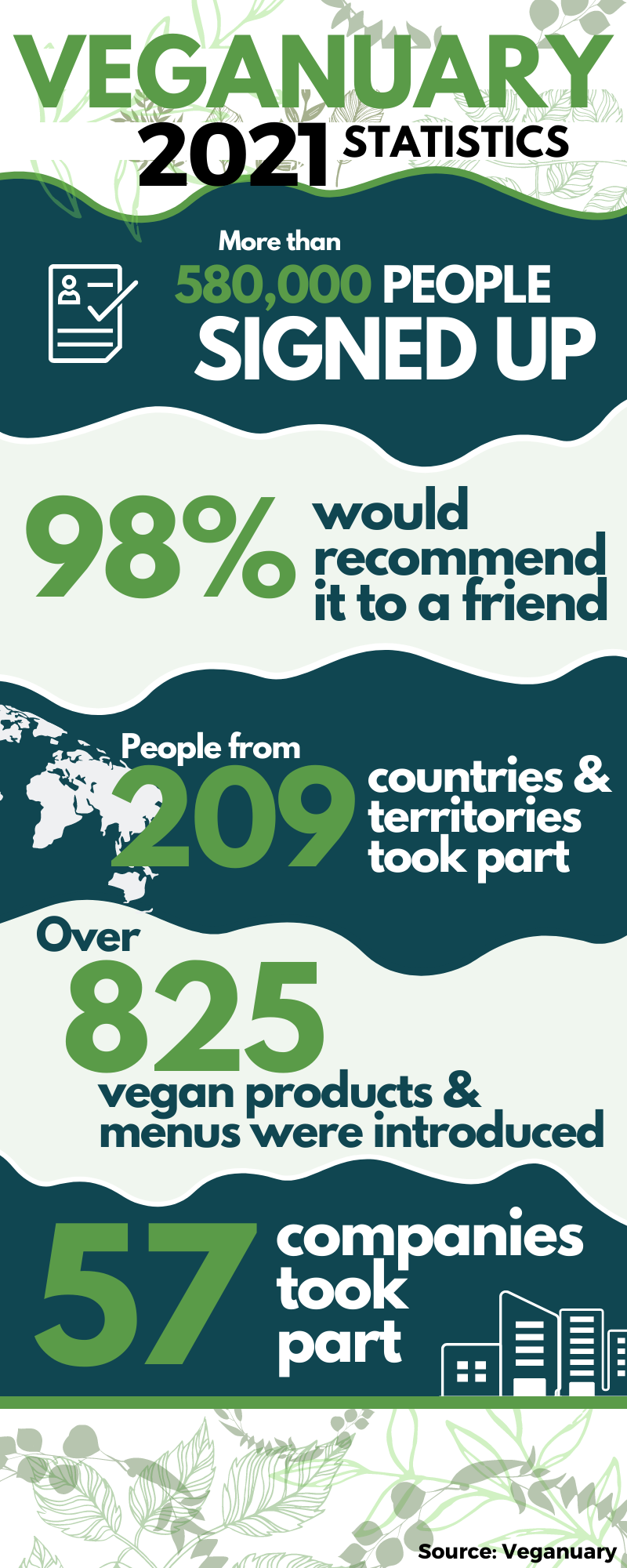 5 Benefits of Going Vegan
If you're debating on whether or not to take part in Veganuary 2022, here are 5 health benefits of choosing to follow a vegan diet:
A vegan diet can provide your body with more nutrients
Going vegan would require you to cut out certain foods from your diet such as meat and dairy products e.g., milk, eggs, cheese, etc., and in turn, you are more likely to try out new and other foods that you can incorporate into your vegan diet such as fruits, vegetables, whole grains, seeds, nuts, etc. which are filled with lots of healthy vitamins and nutrients. Trying out Veganuary 2022 will not only encourage you to try out new foods, but it could also help your body receive more nutrients than ever before.
Going vegan can help prevent certain diseases and illnesses
There are some studies which show that a vegan diet and lifestyle can help to prevent or reduce the risk of some diseases and illnesses. Studies show that people who follow a plant-based diet are under less risk of diseases such as heart disease, diabetes, and cancer, for example.
Veganism can help achieve a healthy body weight
Another benefit of veganism is that it can help people lose excess weight and achieve a healthier body weight, due to consuming healthier food alternatives and increasing the intake of fruits and vegetables. The Veganuary 2021 Participant Survey reports that 38% of respondents noticed improvements in their body weight. Animal products also contain saturated fats that can increase the body's cholesterol levels, and high cholesterol can lead to heart problems - which can be prevented by going Vegan.
A vegan lifestyle can increase the health of your heart
As mentioned above, veganism can reduce the risk of illnesses and diseases, but it can also increase the overall health of your heart. The consumption of more fruits and vegetables, and less animal products can prevent heart disease. A plant-based diet usually involves more fibre which can also contribute to a healthier heart.
Going vegan can help improve your skin
Another possible benefit of a vegan diet is that it can help improve the health of your skin. One of the worst contributors to unhealthy skin is dairy - so going vegan and cutting out dairy can help to prevent acne and improve your complexion. Eating more vegetables can also lead to healthier skin due to the natural oxidants that can affect the appearance of the skin.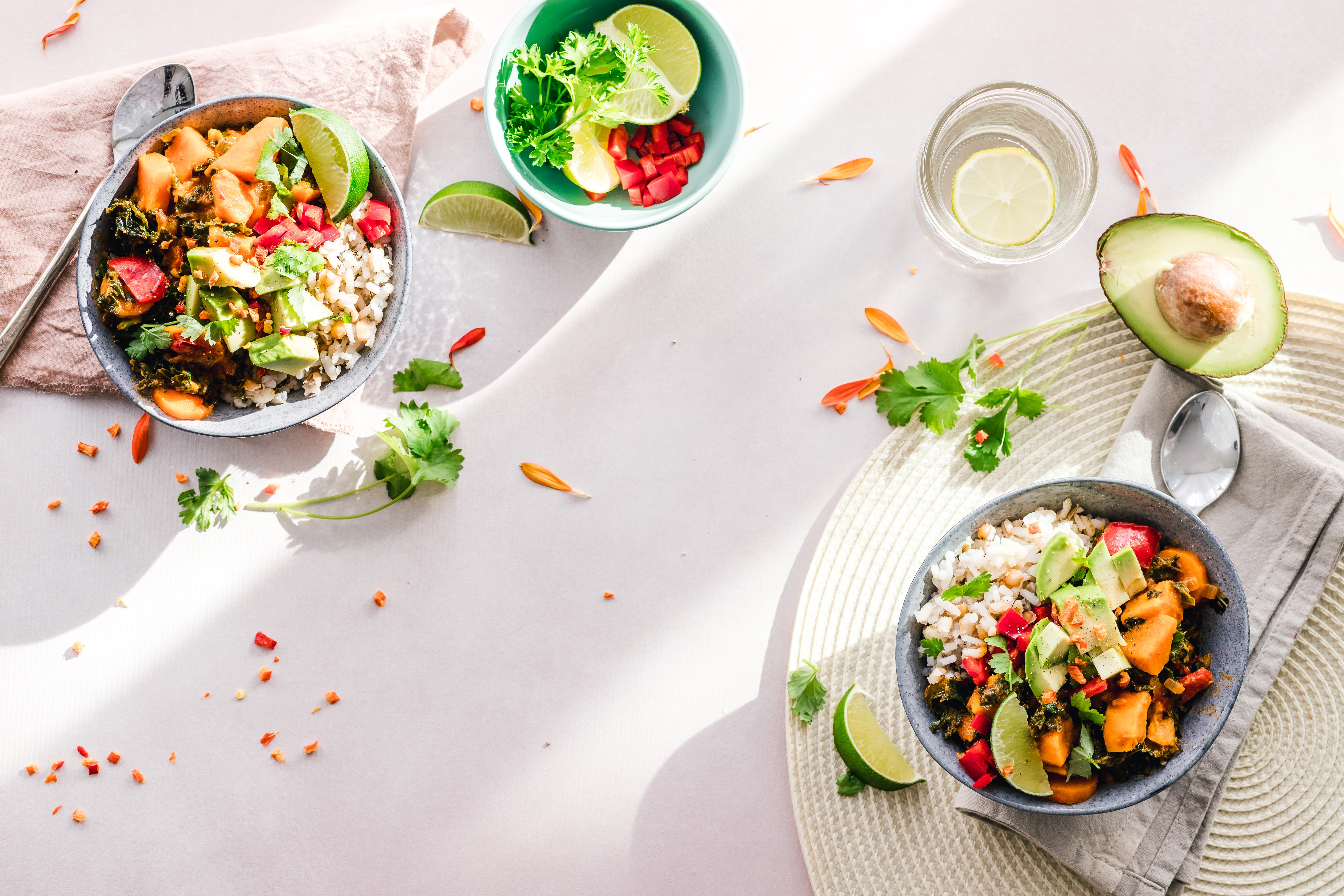 Photo by Ella Olsson from Pexels
Veganuary Tips and Tricks
If you've never tried Veganism before, the thought of committing to Veganuary may sound daunting at first so here are some tips and tricks to help you out:
Sign Up to Veganuary
Sign up on the Veganuary website for free and gain access to celebrity cookbooks, meal plans, nutrition guides, and coaching emails.
Organise and Prepare 
Organisation and preparation is key if you want to succeed in sticking to your new vegan diet and lifestyle. One of the best ways to prepare is to plan your meals according to your schedule – this could be daily, weekly, or monthly meal plans. Once you've figured out which meals you want to eat and when, create a list of ingredients that you'll need and make sure your fridge and cupboards are fully stocked up with everything.
Don't Worry about Setbacks
So, you're doing well with your new vegan lifestyle but one day, you accidentally eat dairy or perhaps you just don't feel like being Vegan for a day - don't worry about it! Just in case you don't stick to Veganuary perfectly every single day, try not to give up on it altogether. Just keep trying your best and know that your effort is making a positive difference.
Follow Inspiration on Social Media
A good way to stay motivated to stick to Veganuary is to follow some inspiration on social media. There are many vegan accounts on platforms such as YouTube, Instagram, and Facebook, for example, that you could follow for help, advice, and recipes. You could even create a Pinterest board with all the vegan recipes you want to try throughout Veganuary and use that as your personal digital recipe book. 
Try Out Vegan Products
There is an increasing number of vegan products available so there's a lot of choice out there. If you try one vegan product that you don't like, don't be afraid to try something else. For example, milk alternatives – if you try almond milk and don't enjoy it, there are other alternatives you could try such as oat milk, soy milk, and hazelnut milk to name a few. Going vegan doesn't only have to be about the foods that you eat, there is a wide range of vegan friendly products that you could try such as skincare, haircare, makeup, or dietary supplements for example.
Vegums
If you're looking to try Vegan dietary supplements, why not try Vegums! Vegum's plant-based gummy multivitamins contain no ingredients from animals (as certified by the Vegan Society) and use 100% plastic-free and recyclable packaging. They have a range of vitamins from orange-flavoured Omega-3 to Blackberry-flavoured Iron gummies.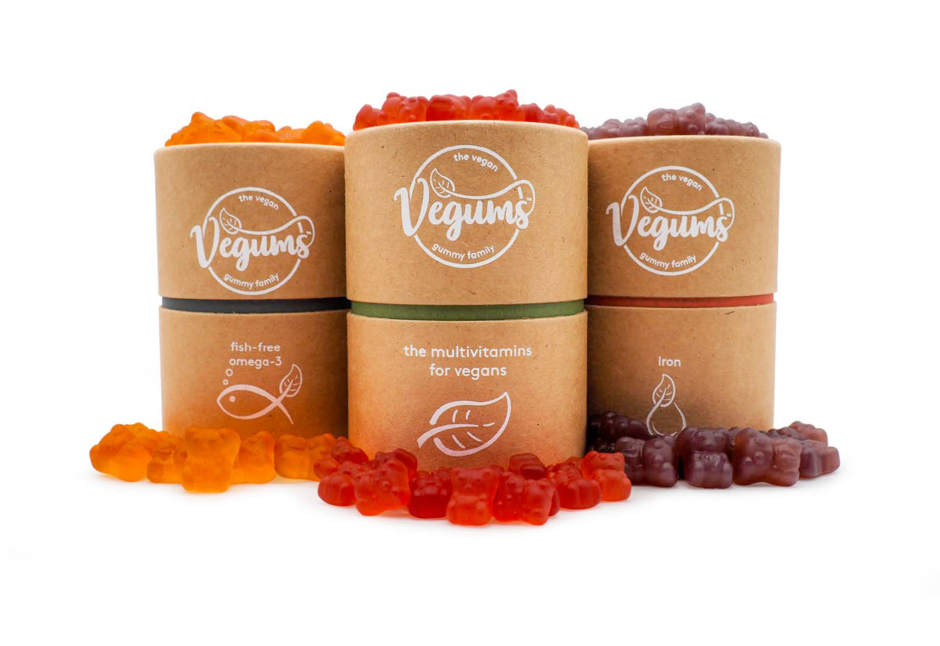 Source: Vegums
3 Veganuary Recipes To Try
If you do decide to take part in Veganuary 2022, or you just want to try out Veganism in general, here are some recipes we found that could help you out in your vegan journey.
Ingredients:
450g/1lb

potatoes

, cut into small chunks

4

tomatoes

, halved

3 sprigs fresh

rosemary

, leaves finely chopped

1 tbsp

olive oil

2

garlic

cloves, finely chopped

300g/10½ oz

chestnut mushrooms

8 vegan sausages

400g tin

baked beans

150g/5½ oz baby

spinach

leaves

salt and pepper
Ingredients:
12 fresh mixed-colour chillies

2 aubergines (500g)

300g dried wholewheat penne

4 cloves of garlic

400g plum tomatoes
Ingredients:
150g pack falafel mix

Small handful fresh flatleaf parsley

1 tbsp olive oil

1 onion

1 yellow pepper

1 tbsp harissa paste

50g dried apricots

400g tin cherry tomatoes

200ml vegetable stock

60g baby leaf spinach

2-3 tbsp tahini 
Sign up to Veganuary here